I've just rolled out the initial beta for video-clip slides. If you've ever wanted to drop a short video clip into one of your slide shows, you can now!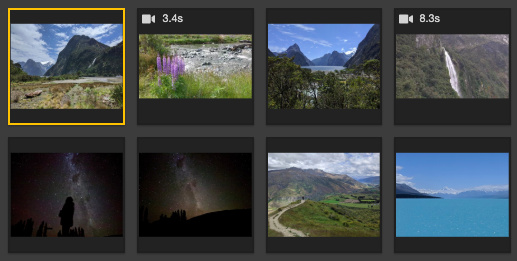 Here's an example uploaded to YouTube.
And here's a direct link to the 1080 mp4 file and a smaller 720x504 mp4 file.
Adding a video slide to your slide show
First, if you haven't already, add your account to our Beta Testing program. Scroll to the bottom of your account page, and click "Add me to the beta testing group".

Start a new show.

When importing your images and audio, you should see a new button for importing video clips. Click "Import videos" to select your clips. Video slides are intended to be short clips (10 seconds or less). There's currently a limit of how many clips you can import per show. Acceptable formats are mp4 and mov.


After selecting your images, video clips and audio file, click Begin upload.
Video slides FAQ
How does a video slide differ from a normal image slide?
A video slide has its own duration when it is imported. The length of the clip becomes the duration of that slide, even when you use auto-spaced shows. When adjusting the show's auto-spacing, video clips are automatically spaced with their durations intact.
What happens to the video slide's audio?
Currently, the video clip's audio is mixed with your show's audio, with a short fade in and out automatically applied to prevent abrupt transitions. I plan to add a method for muting the clip's audio via a checkbox in the slide's item inspector. Perhaps even offer a method for fading down the audio track during the clip's playback. If you've got any ideas or feedback, please pass it along.
Why are the video clips limited to 10 seconds?
I've gone back and forth on this a lot, and it comes to how the clips feel in relation to the image slides. Anything longer than 10 seconds felt out of place … like it wasn't part of a slide show anymore. Anything shorter than 10 seconds would rule out some of the "talking head" type video clip introductions.
Are there any limits to a show containing video clips?
Shows containing video clips can only be exported to video. In this regard, the video slides are similar to the slide motion beta feature. The current rule of thumb is "if it moves, it's for video export only".
When I edit in the timeline editor, how do I keep my video slide's duration intact?
When you drag a video clip on the timeline, the following image stays in sync with the video clip automatically. They move in unison.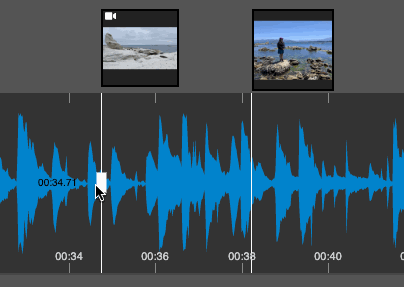 But I have a video I'd like to loop. Can this be done?
Yes. Normally a video slide's duration is "synced" as detailed in the previous animation, but you can "unsync" it by unchecking the "Sync slide to video duration" checkbox in the slide's item inspector.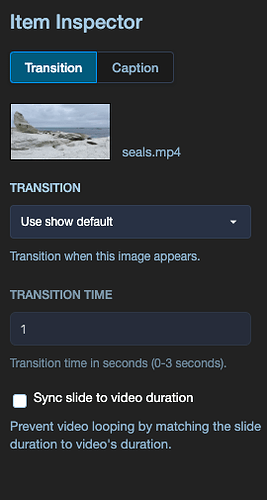 Now the video slide can be moved independently …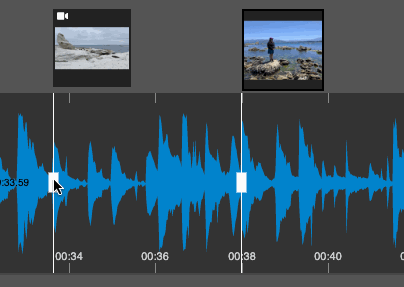 The app will automatically loop your video clip if the time exceeds the clip's duration, or trim the clip if the time is shorter.
Will all of the account plans have access to this new video slide feature?
This is an advanced feature and will be part of the upper-tier plans.
While the feature is in beta, everyone has access to it.
I found a bug in the beta, what should I do?
This feature represents months' worth of work. I expect there will be a few hiccups with its implementation.
Please post a note below, or email me at joe@tungite.com.
Thanks again for trying it out!
-joe