Last week's work ran over schedule, with the new video encoding system just deployed earlier this week. It's many multiples faster than the old system, and allows you to see an encoding progress bar, and a fairly accurate estimate of the time remaining.
Here's a screenshot: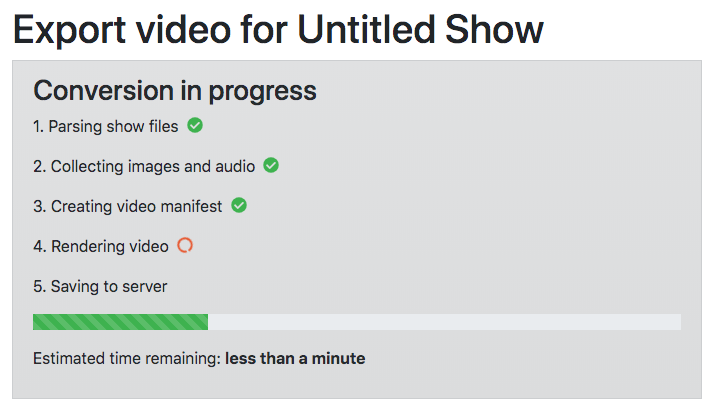 The next items on the list are all user interface issues with the editor.
I've already added an "Export Video" button to the editor, and I'll continue this work as the week goes on. I'll try to post screenshots here as changes are made.

Thanks again for trying the new app. We've got 4 weeks until the official launch. It's going to be fun.