I'm wrapping up the publishing status UIs this week. After a lot of discussions over email with users, I'm going with a "Privacy" rather than "Publishing" metaphor.
In the past, it made sense to think of creating work online in terms of print publishing. Your story is a "draft" until you click a button and foist your story onto the web. But today, it's more a matter of setting your work's visibility to "public" or "password-protected", etc … rather than a one-time publishing event. This metaphor matches the direction of most multimedia content platforms.
As of today, there are four options for the privacy of your show.
Public, private, password-protected, and a private link. As before, the private only-you-can-see-it option is the default.
Here's the new display available on the show list.

And here's a screenshot of how the Settings page looks for that show.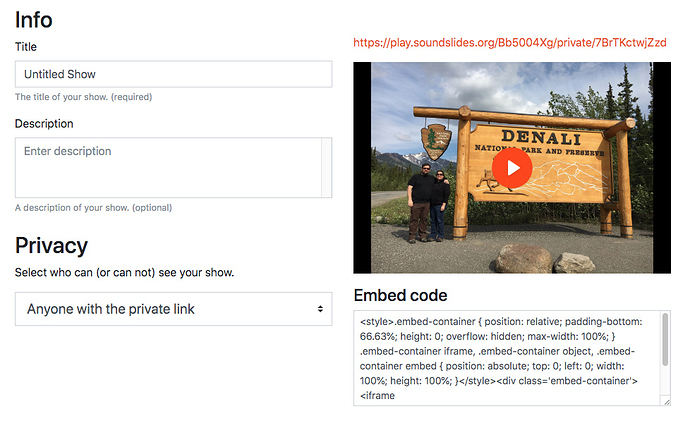 And here's the new corresponding buttons at the bottom of the editor.
As always, comments are encouraged.
joe