Up until now, overlays didn't look the same when exported to video as they look when played in the browser. They looked similar, but not the same.
Today I rolled out improvements to the overlay rendering, specifically the ability to share code between the two rendering engines.
Here's how the two used to look (video on left, HTML on right):


And how they compare now:


Another improvement is automatic text wrapping in both versions.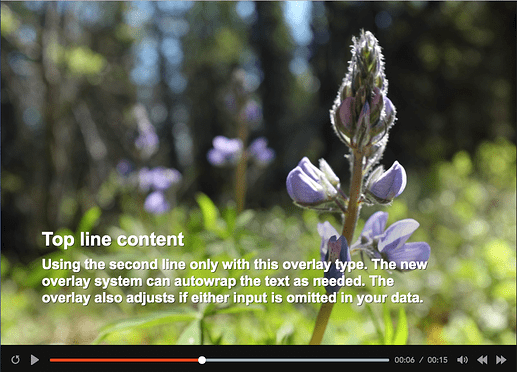 All of this work greatly simplifies the process of creating new overlay types. I hope to share more about the new overlays soon.