I'm sure liking the new SS, but how do I get an output suitable for YouTube?
Welcome to the forum, and I'm glad you like the new app.
The best bet for getting an output suitable for YouTube is to export your show as a 16:9 1080p MP4 file. 16:9 refers to the aspect ratio of the presentation. YouTube, like most video sharing sites, uses the default 16:9 HD aspect ratio.
Change your show's aspect ratio to 16:9 by opening your show's settings page.

Use the dropdown to change the aspect ratio to 16:9 and click "Save changes"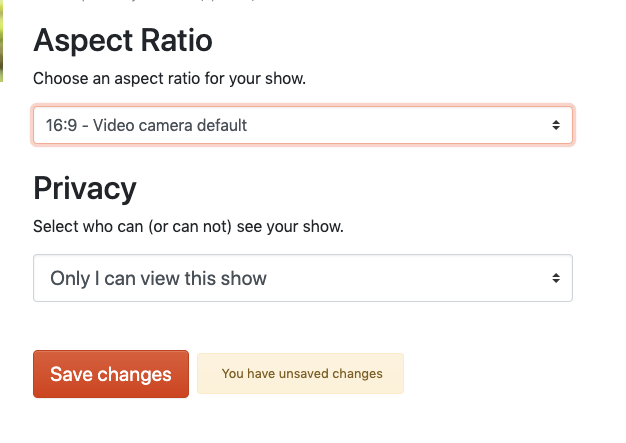 Now go to your show's Export page.

You should see "HD 1080p" as the highlighted option. That's the one you want.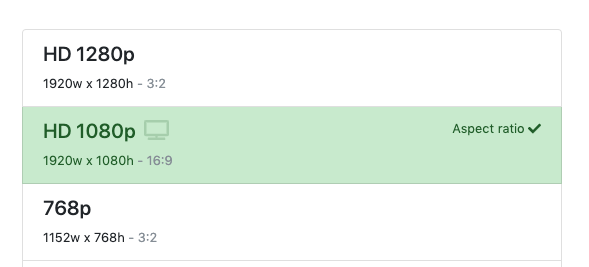 Click "Export" to begin the exporting process.
This will place your show into the processing queue. The wait is currently running about 2 minutes before your show starts processing. The processing time depends on the length of your show and how many images. Most shows render in 3-5 minutes. You'll see an estimated completion time once rendering begins.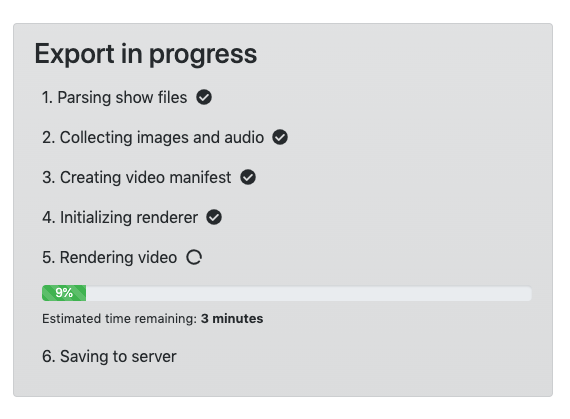 After you show completes, click "Download Video" to get your MP4 file.

If your show was published, you might want to change the aspect ratio back to 3:2 … that's up to you. Some folks like the HD video aspect ratio; it's really personal preference.
Let me know if there's anything else you need.
-joe