Hi, Joe
It's been a while but I want to thank you again for this tool.
I had intended to do some photo stories on Mastodon but discovered that the link doesn't show a thumbnail and player on the feed when I post link. (Embed doesn't work).
Any solution? Or am I doing something wrong?
Here's the link to my photo story: Soundslides Player
Here's how it displays on Mastodon: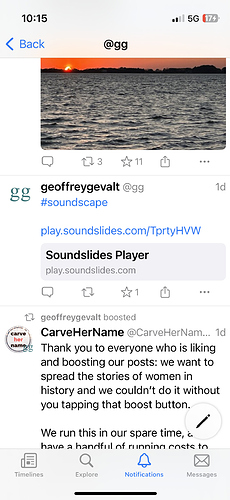 Here's the post link: https://writing.exchange/@gg/110197078162409746
Thanks,
Geoff