This week's changelog includes:
Added the editor management interface to Soundslides.org (see below)
Add email verification to the service (this was long overdue)
Added a link to this very forum to the top navbar
Improved the importing of very large image files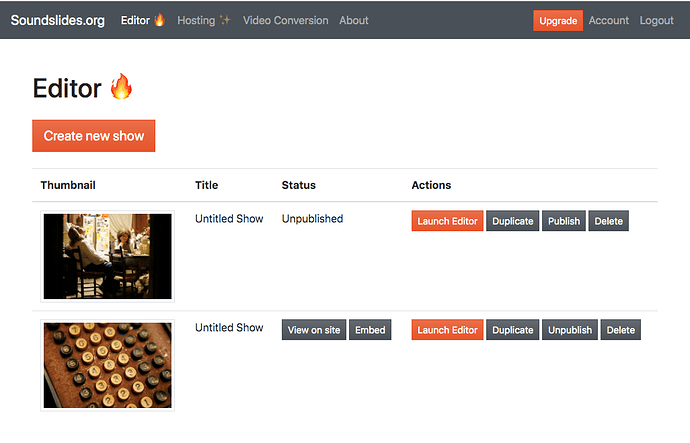 There's still a ton to be done, but I'm ready to have early adopters try the app. Keep in mind it is a work in progress. The original Soundslides took 18 months to develop. This version has been speedrun in about 14 weeks.
If for some reason you're not seeing the "Editor" link in your top navbar, email me (joe @ tungite.com) and I'll add you to the beta group.
Thanks!
Joe